You can improve this wiki and help this wiki expand by editing or adding pages.
When commenting on this wiki, please make sure that you have a good and nice behaviour. Bad behaviours are not allowed and can lead to your account being temporarily or permanently blocked.
If you see an error in an article then please contact the administrator(s) or either leave a comment at the end of the article or discuss it in the forums.
Please read our

policy

in order to learn about the rules and help making this wiki as good and reliable as possible.
Claims and statements in articles must be verifiable. Please provide references and reliable sources for your information.
Pictures on this wiki must be connected to the King Kong universe and cannot show unrelated images. Such images will be removed.
Vandalism, rude and intimidating language/behaviour and editing wars are not acceptable. It will result in either that the page will become locked or the users will be blocked temporarily or permanently if necessary.
Spamming, uneccesary or duplicated information cannot exist and must be removed to avoid confusion and an uneccesary use and amount of articles. Before you create an article please make sure that what you're about to write hasn't already been written in a previous article.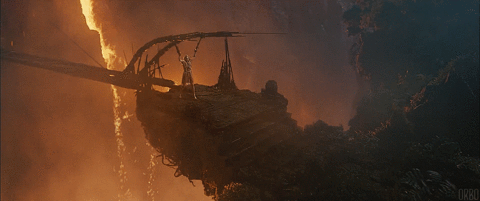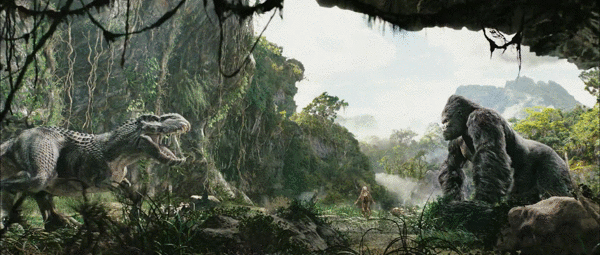 Godzilla vs. Kong – Official Trailer
January 24, 2021

From Warner Bros. Pictures and Legendary Pictures comes the long-awaited face-off between two icons, "Godzilla vs. Kong," the next epic adventure in Legendary's cinematic Monsterverse, directed by Adam Wingard. (source)
Kong: Skull Island - Rise of the King [Official Final Trailer]
February 27, 2017

On March 10, 2017, the producers of Godzilla transport audiences to the birthplace of one of the most powerful monster myths of all in KONG: SKULL ISLAND, from Warner Bros. Pictures and Legendary Pictures. (source)
Skull Island: Reign of Kong Announcement with Mike West
May 6, 2015

Executive Producer Mike West reveals details about a new attraction coming to Universal Orlando Resort's Islands of Adventure in Summer 2016, Skull Island: Reign of Kong. (source)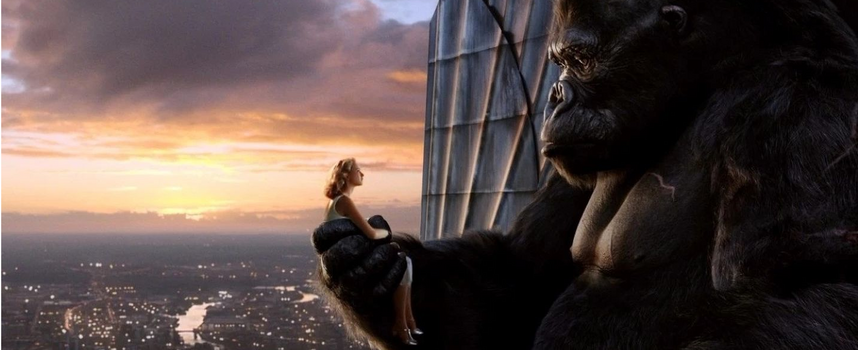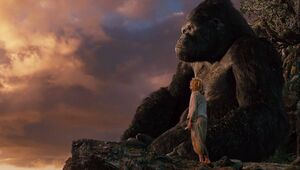 | | | |
| --- | --- | --- |
| " | "I am not a filmmaker with a message to impart upon the world. I simply want to entertain people and I'm always pleased when people enjoy a film I've made. This particular film is sort of a lifetime ambition of mine. I was inspired by the original King Kong when I saw it, aged nine, on TV. Three years later, I borrowed my parents' Super 8 movie camera, made a little model of Kong out of wire and rubber, and some of my mum's fur coat, and started to do a remake of Kong. I didn't get very far. It was a little bit ambitious. I actually switched from that to doing a remake of Monty Python's Flying Circus, but I always harboured this desire to one day remake King Kong. In 1996 I tried to do it for seven or eight months and it got canned by the studio. So then we jumped sideways into Lord Of The Rings..." | " |
| | — BBC Interview Peter Jackson | |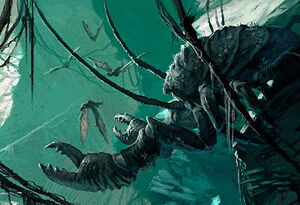 To write a new article, just enter the title in the box below.
<createbox> width=24 break=no buttonlabel=Create new article </createbox>
Not sure where to start?
Find out more about the wiki on the About page. If you are new to wikis, check out the tutorial. Check out Help:Starting this wiki if you're setting up the wiki.
Adding content
Every wiki has two list of articles that need help called "Stubs" and "Wanted Articles". Don't be shy, get in there. Uploading images is another really easy way to help out - see the Special:Upload page! You can find a list of useful templates on Category:Templates, some of which are documented on the templates project page.
Talk and more...
Check out the community portal to see what the community is working on, to give feedback or just to say hi. Want to become an administrator?
If you can think you can take on the responsibility of an administrator, then put in a request at Kong World Wiki:Requests for adminship. Your request will be reviewed by the administrators of this wiki.